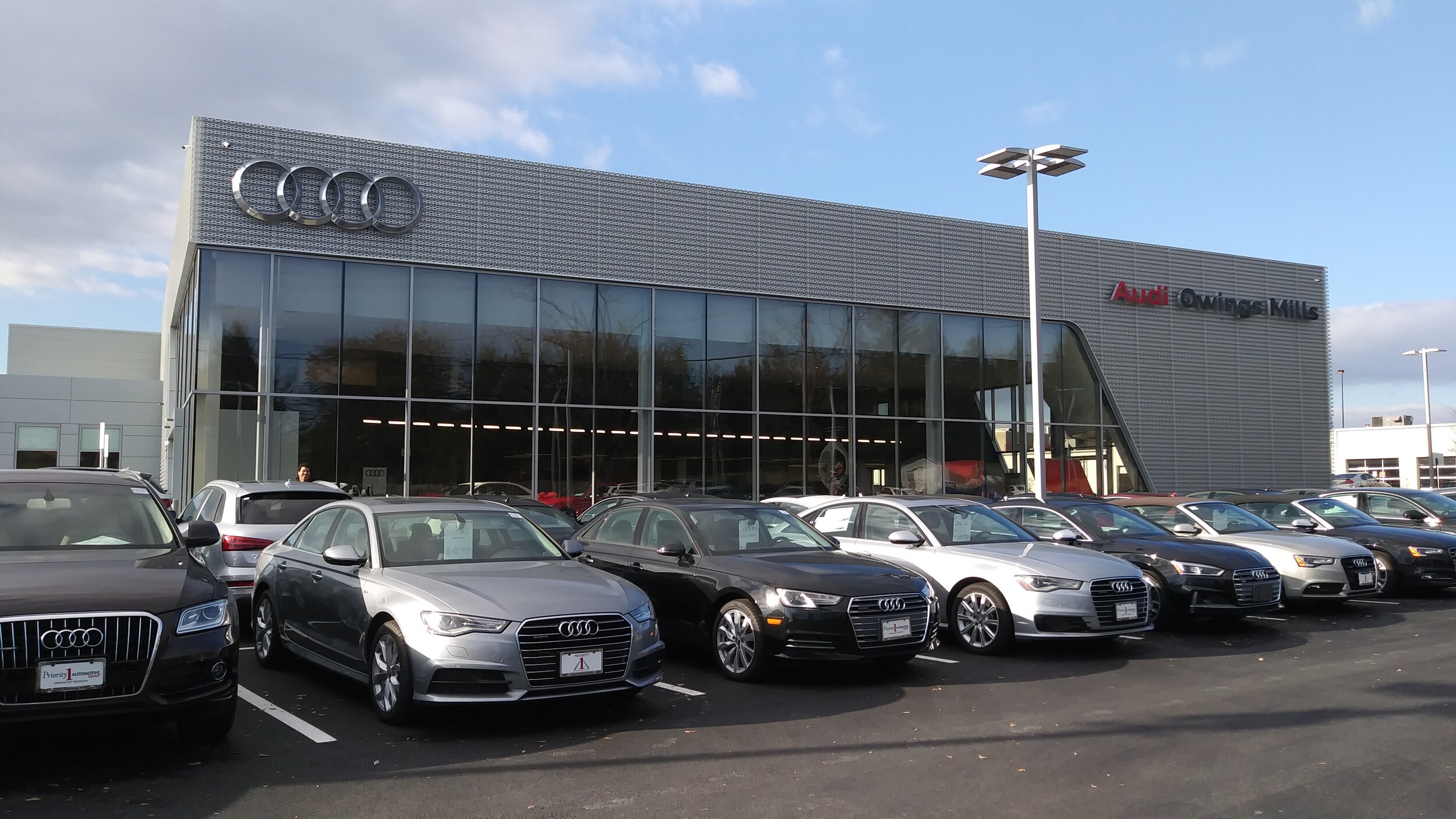 Why Buy from Audi Owings Mills in Maryland
First of all, we'd like to welcome to you Priority 1's brand-new store, Audi Owings Mills. We know how much our Audi fans across Baltimore County love their cars, and we want to make it even easier to buy or get service close to home. Because of your passion for cars, we're expanding with a new location where you'll receive the same Priority 1 benefits you know and love, as well as a stunning selection of new, pre-owned, and certified pre-owned Audi models to choose from -- all at competitive prices!
We'll not only be proud to sell you one of the many new Audi models on our lot, but we'll be even happier to help a member of the community we live and work in. The Priority 1 Automotive Group has a variety of luxury car dealership across the region, and our top goal is to make your driving experience one to remember. After all, you'll be spending a lot of time in that vehicle you're buying, so we want to guarantee you're head over heels in love the vehicle you take home. Get the refreshing car-buying and -servicing experiences you deserve by visiting our new Audi dealership near Baltimore, MD!
More reasons to buy from Audi Owings Mills:
With Priority 1 Service, you're entitled a number of perks in our service center and you're always welcome to visit with no-appointment necessary.
We have a large number of service bays to ensure every customer gets in and out fast!
You can enjoy complimentary Wi-Fi, coffee, water and refreshments if you choose to pass the time in our customer waiting lounge while we check out your vehicle.
Need to keep going while your car is in the shop? We have complimentary Audi loaner cars that will do just the trick.
Our convenient sales and service hours are set up with your busy schedule in mind. Find a time that works for you and schedule service or come speak with our knowledgeable Audi staff!