The future is here with all-electric vehicles like the 2021 Audi e-Tron and the 2021 Tesla Model X. Both brands are known for their progressive technology, impeccable driving dynamics, and premium comfort. However, these two electric SUVs offer wildly different driving experiences at distinctly different price points. Let's dive into this comparison of the 2021 Audi e-Tron and 2021 Tesla Model X to see which is the best choice for the drivers around Owings Mills.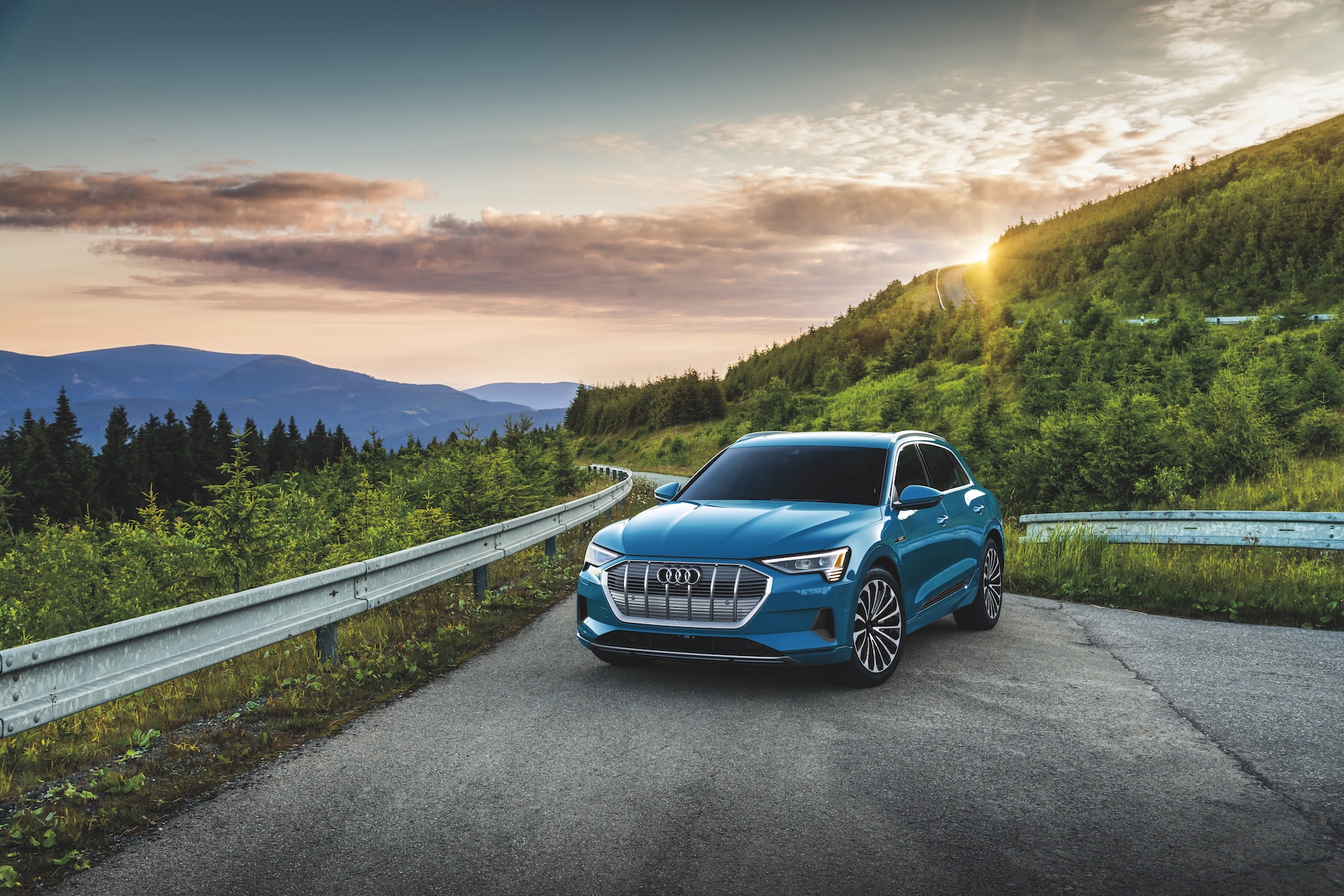 Charging & Range
How long does it take to charge the 2021 Audi e-Tron versus the 2021 Tesla Model X? How far can they go on a single charge? The 2021 Audi e-Tron will get a range of about 178 miles in 30-minutes using a 150 kW DC fast charger, but a full charge will get you an EPA-estimated 222 miles of range. That's plenty to get the average driver to work all week, plus run any other errands.
With the 2021 Tesla Model X, there are two models with different ranges, depending on what you're willing to spend. The Tesla Model X Performance will get about the same miles in a 30-minute charge as the Audi e-Tron using a 150 kW DC fast charger. But it will get you a little farther on a full charge with its 325-mile range. The Tesla Model X Long Range Plus has the highest distance available at 375 miles fully charged. But you'll be paying for that extra range big time, which can be excessive for the average Baltimore County driver. So, if you want an affordable electric vehicle with a practical range for your family, the 2021 Audi e-Tron is the way to go.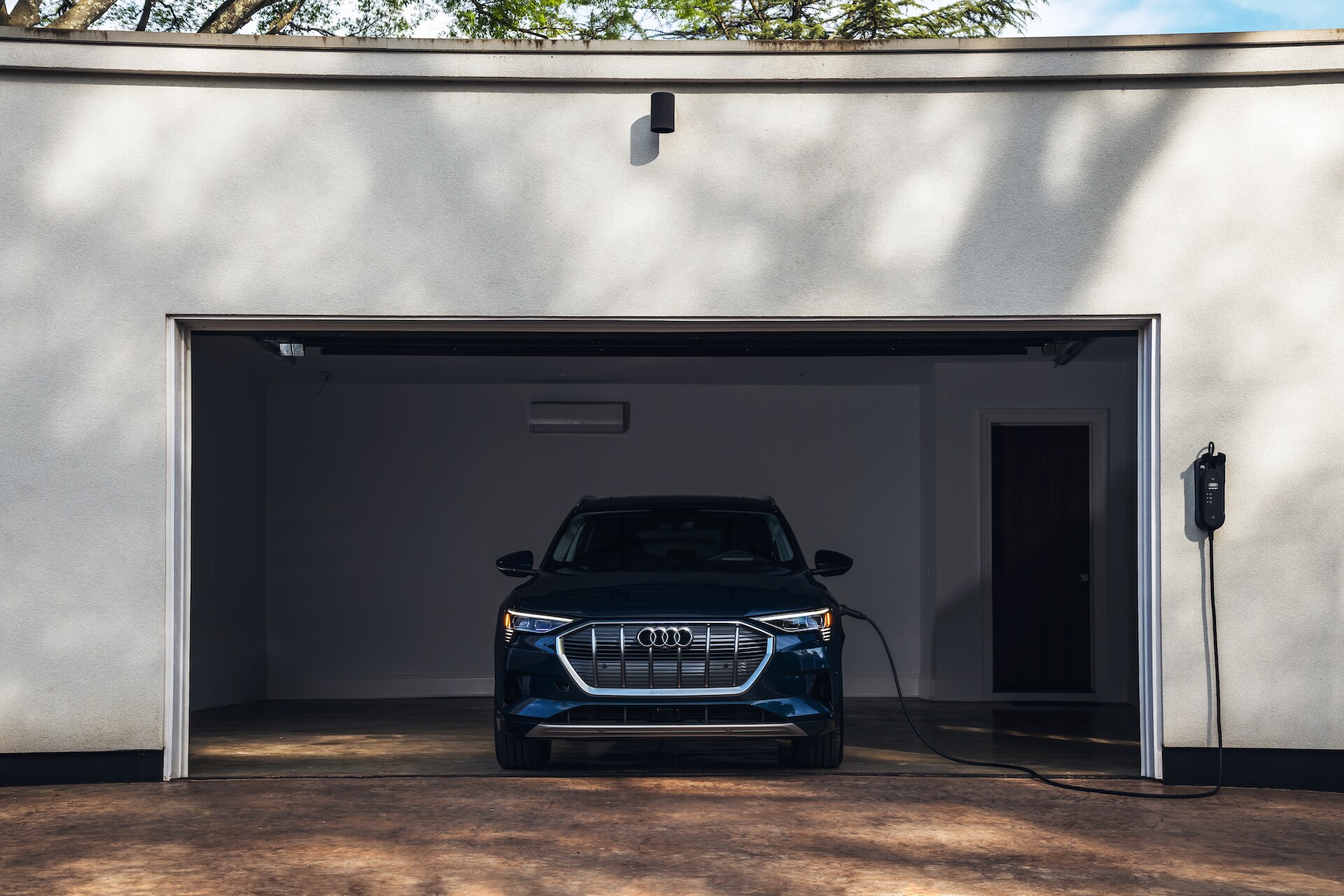 Performance
Arguably, the most delightful part of these all-electric SUVs is their impressive performance. While the Tesla Model X is a speed demon, the Audi e-Tron has a composed and refined drive. The 2021 Audi e-Tron still has a quick acceleration with its combined 402-hp and 490-hp of torque in Sport mode, but it is also quieter, smoother, and thus, such a pleasure to drive.
Both the Tesla Model X and the Audi e-Tron have a dual-motor setup with All-Wheel Drive and heavy towing power. However, the Model X is structurally stiff in comparison to the soft dynamics of the e-Tron. Even though they both have smooth air suspension systems, you will experience more rattles and shakes in the Tesla while the Audi effortlessly glides over bumpy road conditions.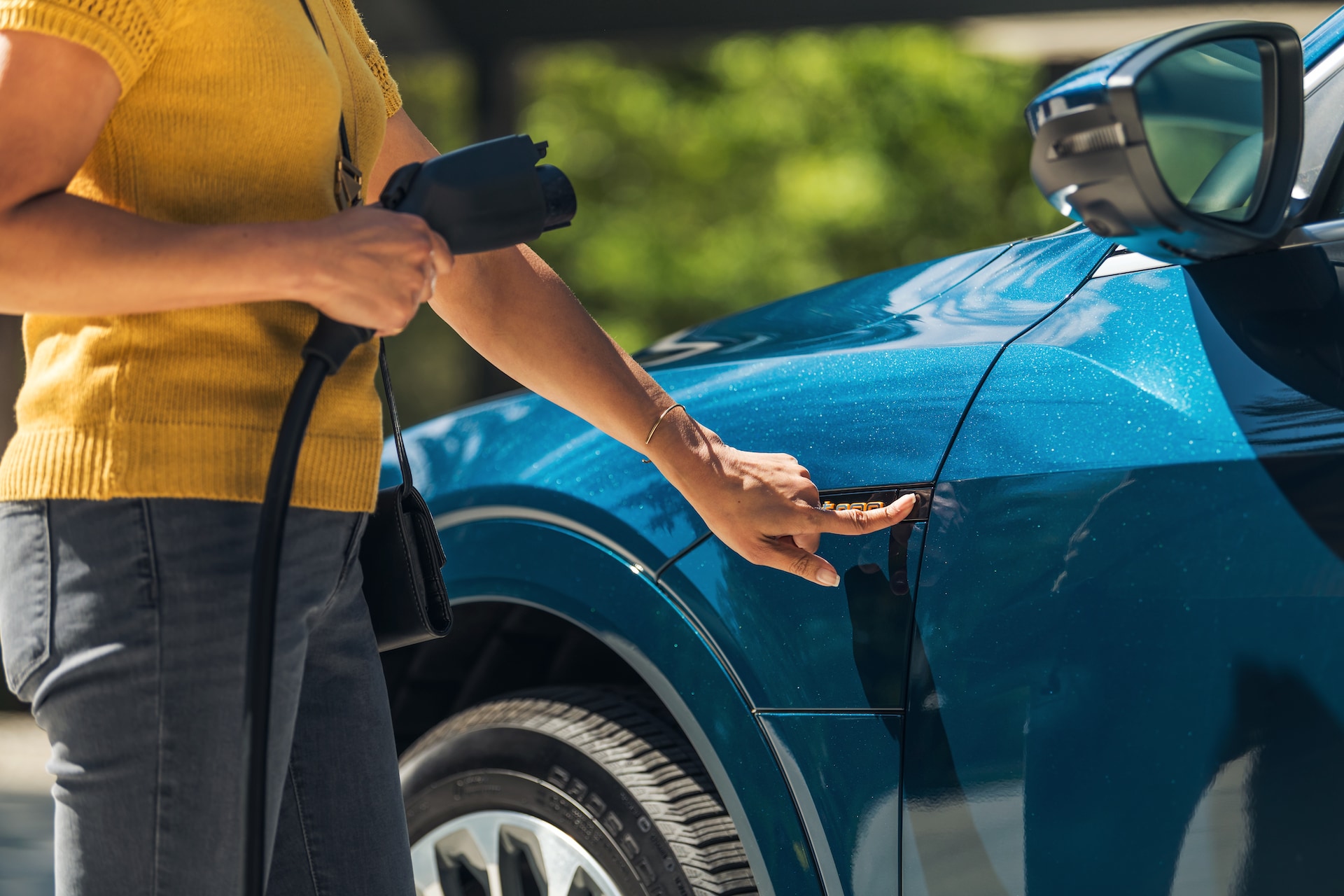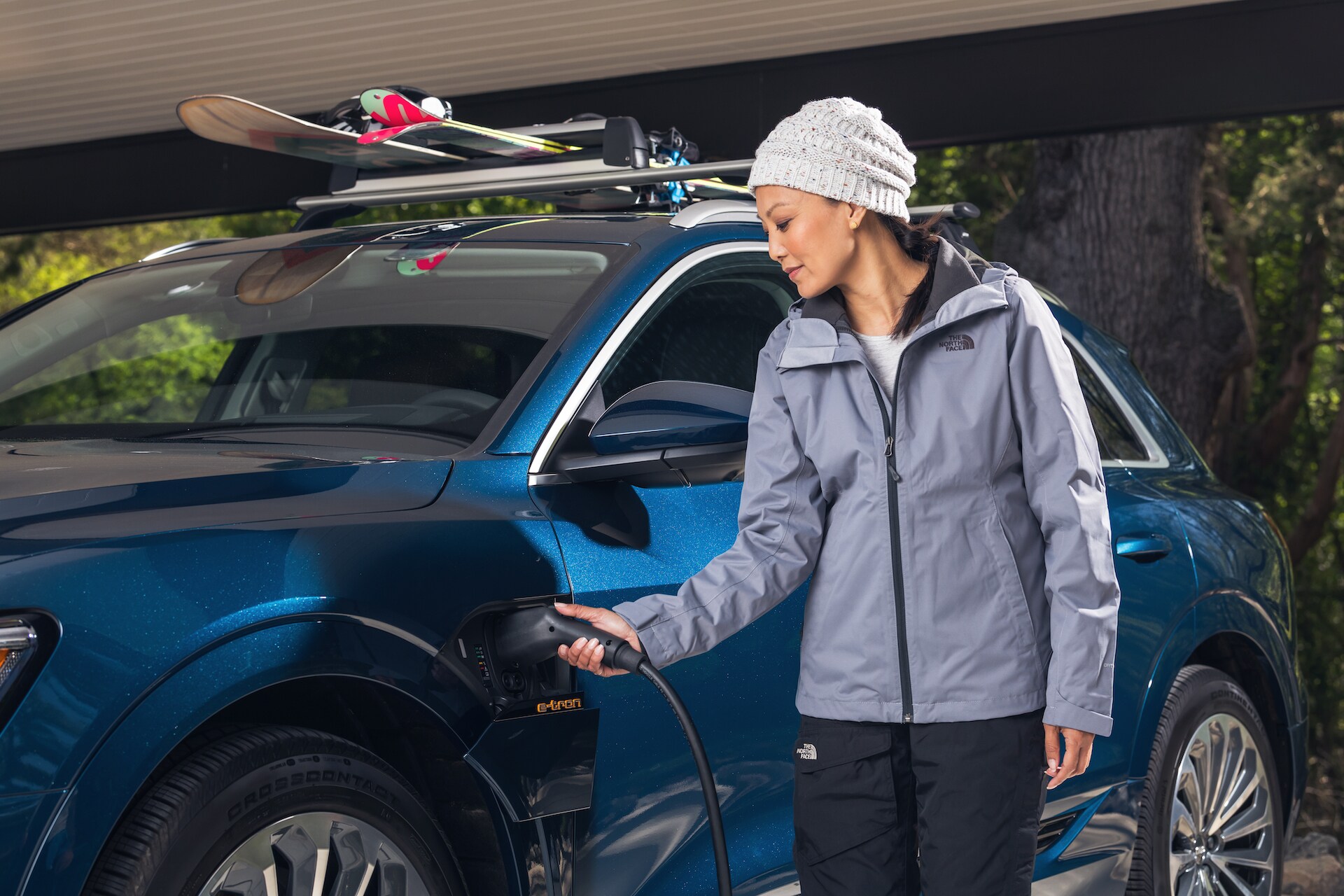 Design & Technology
One of the most important considerations when buying a vehicle - electric or not - is whether the design fits your lifestyle. The 2021 Tesla Model X sets itself apart with its unique technology and design, like the huge 17-inch touchscreen that handles almost every function in the car or the available Autopilot system that does most of the driving for you. These are great features for those tech-savvy individuals looking for a novel driving experience to figure out. But for the rest of us, the 2021 Audi e-Tron is a better introductory vehicle of the future.
The Audi e-Tron is a perfect family car or adventure vehicle due to its comfortable 5-passenger seating and simpler driving experience. Still, it no doubt takes luxury to the next level with available features such as a massage function on the heated & ventilated front seats, a top-view camera system with a virtual 3D view, an advanced Virtual Cockpit digital display, and more! Not to mention the 2021 Audi e-Tron comes at a lower price point than the 2021 Tesla Model X.
Safety
So, how safe can a speedy electric vehicle be? Impressively so.
Since these SUVs have weighted battery packs on the floor, the risk of rolling over is nearly zero. Plus, both the Audi and Tesla earned 5-star crash safety ratings from the NHSTA and come standard with an entire lineup of advanced safety and driver-assist features like self-parking assist and collision warning systems. However, take into consideration how you'll behave behind the wheel of a spritely spaceship like the Tesla Model X versus the sophisticated luxury of the Audi e-Tron. That's where the real difference may lay.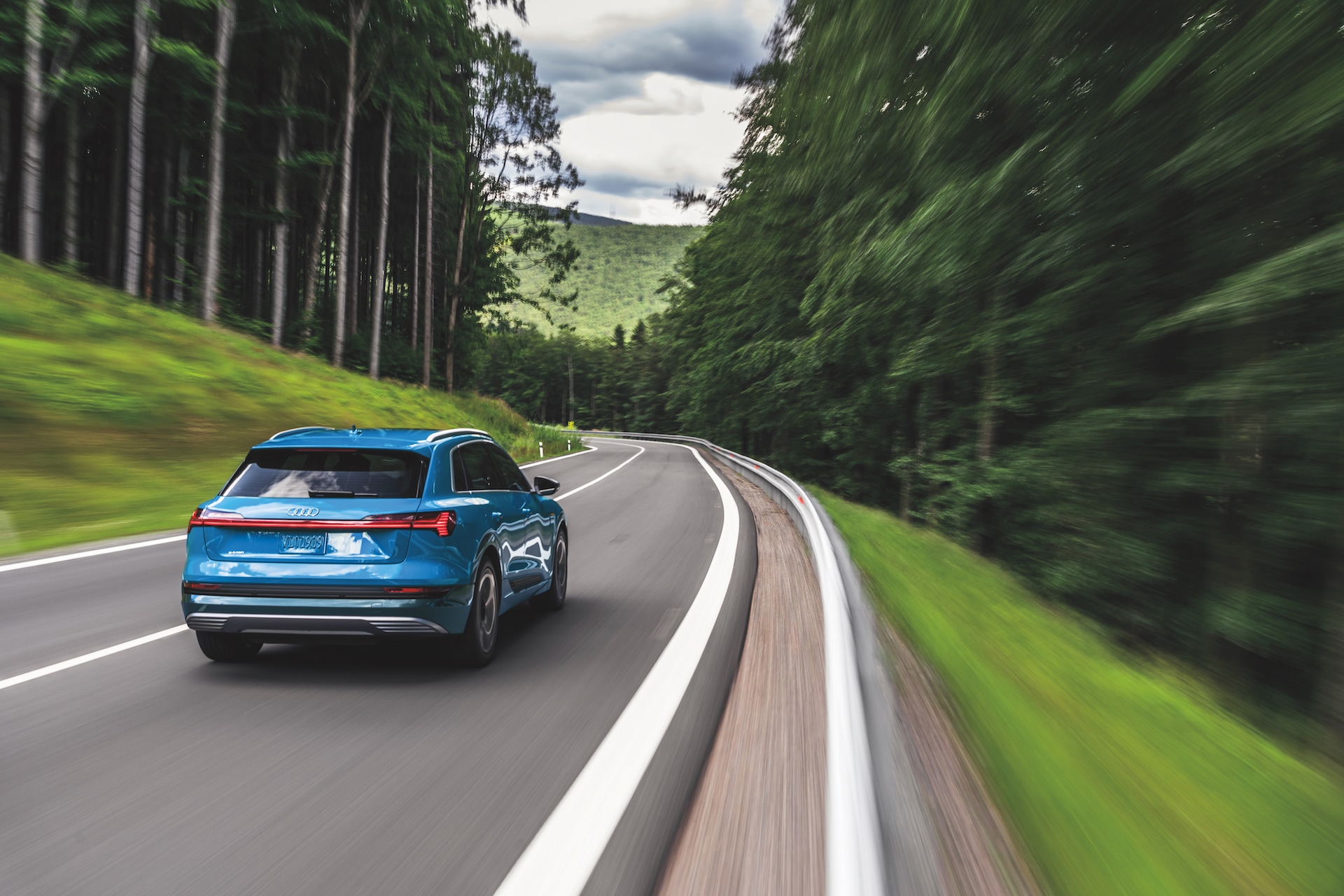 Winner: The 2021 Audi e-Tron
Although both of these all-electric SUVs are impressive in their own right, the best choice for Owings Mills drivers is the 2021 Audi e-Tron with its smooth performance, family-oriented interior, and more user-friendly design that is refined, safe, and comfortable to drive. You get all of this wrapped into a lower price on the Audi compared to the more expensive Tesla Model X, so to us, it's a no-brainer.
Ready to test out the new 2021 Audi e-Tron for yourself? Schedule a test drive at Audi Owings Mills today!